Monday, January 29, 2018 / by Sean Zanganeh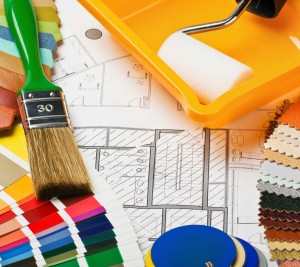 If you want to make improvements to your
Carmel Valley home
, you may want to take a second look at Houzz.com. Cited as a source for inspiration and collaboration and research for home owners everywhere,
Houzz
is also a source for hiring local contracting professionals, too.
With more than sixty categories of home related projects to choose from, including interior remodeling contractors and outdoor living space professionals, Houzz is more than just a place to get great ideas for your home. Houzz is also a great source for you to find the interior designers, architects, and landscapers for your
Carmel Valley home
 who created and constructed those designs in the first place!
Increased home values often result in homeowners deciding to make changes in their homes, whether due to a potential sale or just a quality of life improvement, and technology makes this process so much easier.
"Homeowners and professionals alike are telling us that they are moving forward with more building, renovation and design projects this year," said Liza Hausman, VP Community at Houzz. "Houzz provides homeowners with the absolute best resource to find the right professional for their project."
As a homeowner, ideas for improving your
Carmel Valley home
 may come in many forms, but Houzz.com is definitely a resource to be considered. Another resource to consider when determining whether a home improvement will add to your home value is your local real estate expert. If you would like some tips on projects that will help to increase the resale value of your home, please give me a call!