Wednesday, April 8, 2020 / by Rebecca Arce
What's the foreseeable future of home selling? Safe, virtual, electronic. Many of us have been working this way for years as an element of making things more efficient. The time has come to kick this up a notch! We are taking all the steps needed to make our "essential" services as virtual as possible. Will you still be able to see things in real life? The short answer is YES, however we are taking extreme measures to make sure all parties are feeling safe when considering real estate. We are open... Deals are still happening... We are here for you!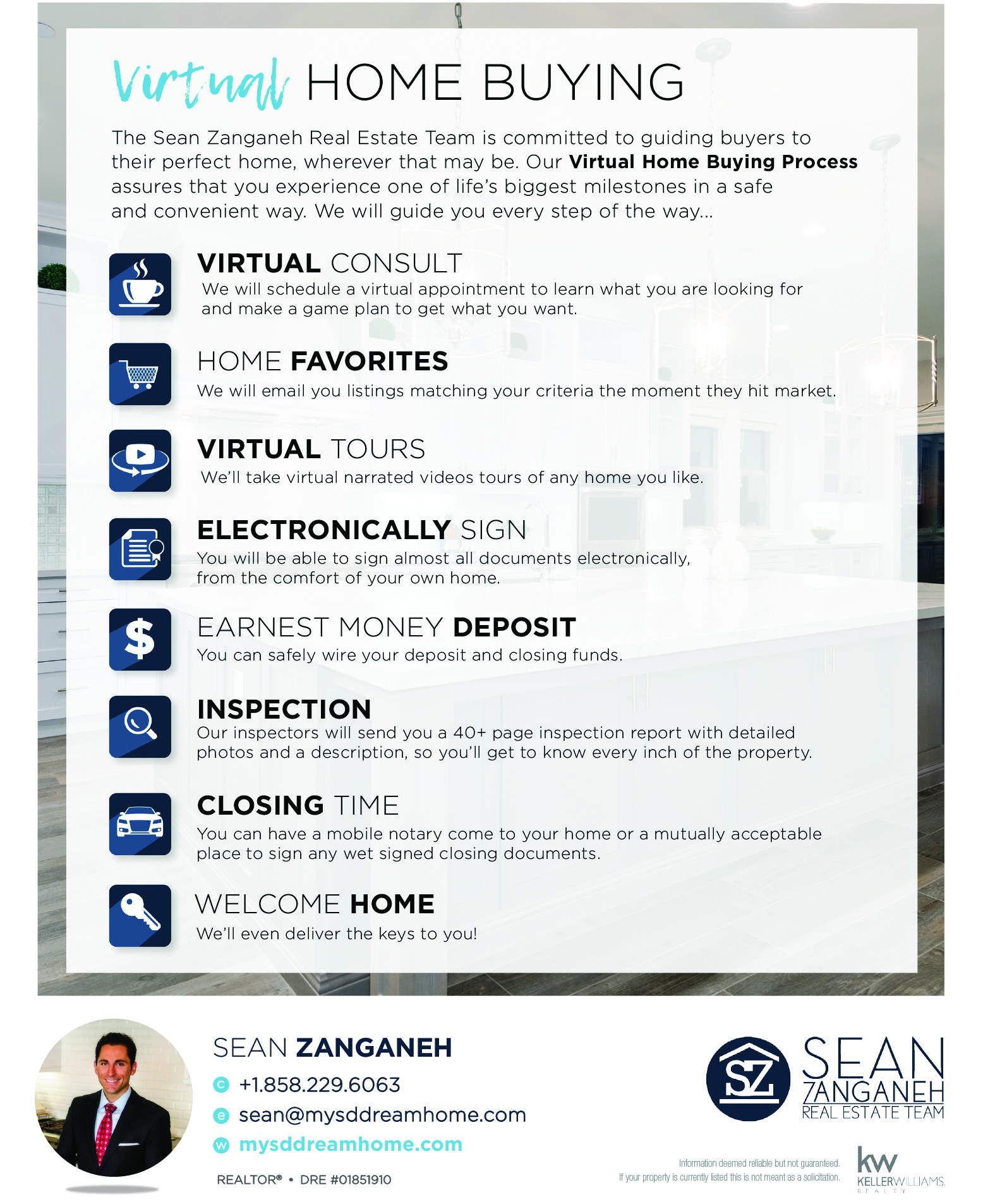 If you have more questions about the virtual home buying process, COVID- 19 and how that is impacting the real estate market, or anything else, please don't hesitate to reach out to me anytime!
Thank you kindly!
Sean Zanganeh Real Estate Team @ Keller Williams Realty
---